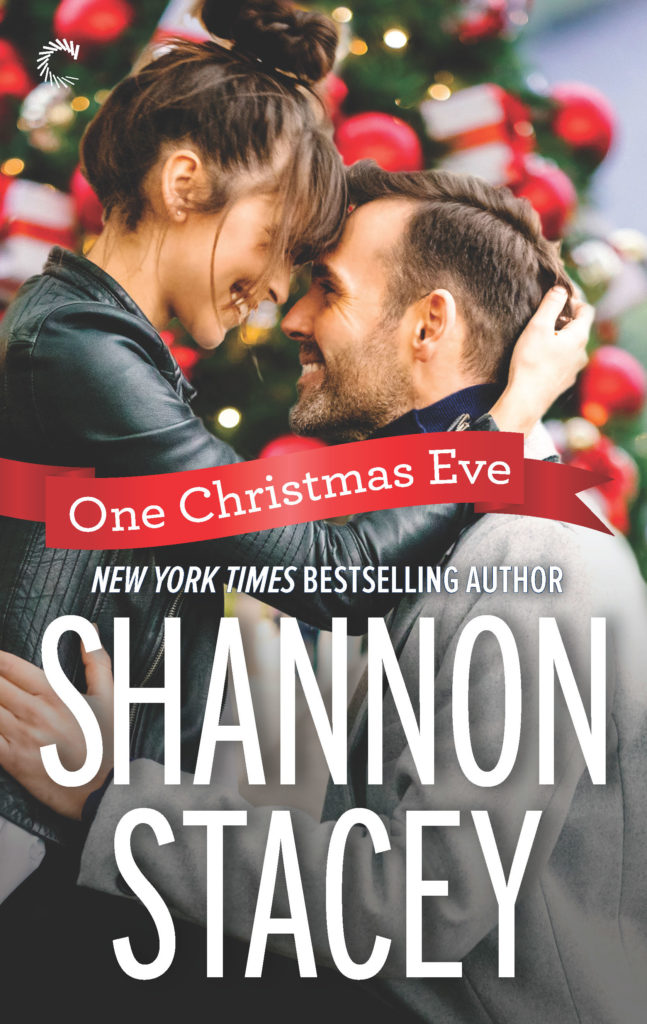 ONE CHRISTMAS EVE

SHANNON STACEY


They couldn't be more different. Or more perfect for each other.
New York Times
bestselling author Shannon Stacey returns with a warm and cozy opposites-attract Christmas story.
Zoe Randall is busy living her life as she damn well pleases. She's
back in her favorite town, her divorce in her rearview mirror, and
living out her childhood dream of running a bookstore with her cousin.
She has no interest in the uptight nerd who opened his boring-ass
business next to her shop…until he complains about one of her sexy
window displays.
Then it's game on.
Preston Wheeler knows he takes life a little too seriously. But when
the saucy bookseller next door starts pushing his buttons, he can feel
that changing. Beautiful, vivacious Zoe challenges him in all the best
ways, and soon he's pushing her buttons right back: teasing and flirting
all the way through the holiday season.
As Preston loosens up and Zoe is treated to the man behind the suit
(particularly his forearms), she realizes she's more interested than she
cares to admit. And Preston comes to see the beauty—the absolute
delight—in adding Zoe's bright splashes of color to his once very
black-and-white existence.
This book is approximately 34,000 words
One-click with confidence. This title is part of the Carina Press Romance Promise: all the romance you're looking for with an HEA/HFN. It's a promise!
Excerpt:
Don't be disgusting, Zoe.
Preston
still couldn't get those words out of his head. And the reason for that varied
depending on the time of day it was.
During daylight hours—even when he'd been handling meetings and finalizing some real estate things in
Boston
—he'd mull over the statement because it might help explain why Zoe had been so prickly when he reacted badly to the sexy window display. His disapproval had been strictly for the actual display, but she'd obviously been deeply hurt by a man who'd been judgmental about her sexuality.

At night, when he should be sleeping, he couldn't stop
himself from wondering what exactly Zoe Randall wanted to do that could be classified as disgusting. If anybody ever asked him, he would say he'd never had an overly active imagination. But when it came to Zoe and sex and picturing doing all manner of things with her, he'd found out his imagination was capable of being not only overly active, but extremely creative.
It made sitting around the small living room with her family on Thanksgiving Day pretty awkward for him, and the discomfort wasn't just from the third helping of macaroni and cheese and sampling four different pies, or not having an idea what was happening in the football game on TV. He tried to focus on the sports, to get his mind off her, but he was so lost he couldn't invest in either team. During a break in the play, everybody got up to refill their drinks and pick at the desserts, and
Preston
used the guest bathroom off the back hall. When he came back to the kitchen, Zoe was
alone, covering the desserts with plastic wrap.
"Need some help?" he asked, walking over to the table to stand next to her.
"I'm about done." She licked apple filling off her finger, which made every muscle in his body tense in response, and then turned to face him. They were so close, she had to tip her head up to look up at him and everything but the urge to kiss her faded away.
She reached up and tucked her finger into the opening at his shirt collar, so her fingertip touched his throat, making him swallow hard.

"No tie. Top button unbuttoned. Is this your casual look?"
He nodded, not sure he could actually speak until he cleared this throat. "I figured the suit was a bit much for Thanksgiving."
When she tugged a little at the button her finger was hooked over, he closed the gap between them, putting his hands on her hips. His brain was short-circuiting and he wanted to make sure they were on the same page. "What are we doing right now?"
"Surrendering to the inevitable?"
"Yes." He barely had time to whisper the word before their lips met and the world shifted under his feet. As his mouth devoured hers, his hands skimmed over her back and pressed her even closer before he went back to the delicious curve of her hips. She tasted like sweet apple pie and he dipped his tongue between her lips, needing more.
My Thoughts:
Loved it! Wasn't liking snooty Preston very much as the story opened but didn't take me long to warm up to him. Both Zoe and Preston have had some bad relationships and are scared to open up to each other and instead quibble and pass messages via books which is another thing I loved along with Zoe running a bookstore! I love love love stories with bookstores or libraries in them! When they did put their baggage to the side things heated up and this pair sizzled together!
*I was given a free copy of this story in exchange for an honest review.
ORDER YOUR COPY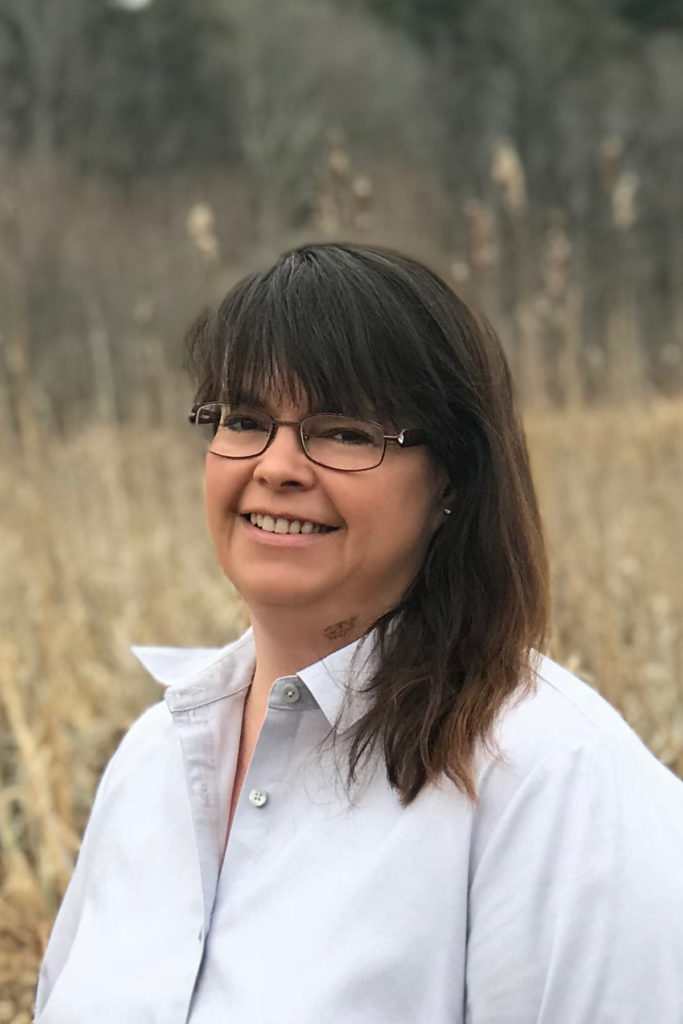 ABOUT THE AUTHOR
New York Times and USA Today bestselling author Shannon Stacey lives with her husband and two sons in New England, where her two favorite activities are writing stories of happily ever after and riding her four-wheeler. From May to November, the Stacey family spends their weekends on their ATVs, making loads of muddy laundry to keep Shannon busy when she's not at her computer. She prefers writing to laundry, however, and considers herself lucky she got to be an author when she
grew up.
You can contact Shannon through her website,
http://shannonstacey.com, where she has maintains an almost daily blog,
or visit her on Twitter at http://twitter.com/shannonstacey, her
Facebook page, http://facebook.com/shannonstacey.authorpage, or email
her at shannon@shannonstacey.com.